Friday, July 19, 2019 / by Callie O'Brien
This gorgeous apartment will have you feeling as if you have left Reno entirely.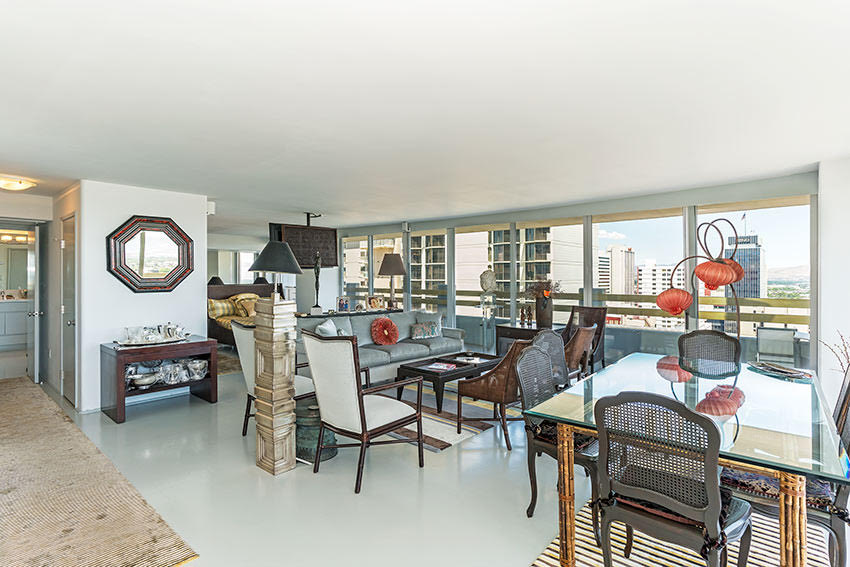 The open concept perfectly highlights the walls of floor to ceiling windows showcasing absolutely stunning views. Everything from the city, to the river, to the mountains are on display throughout the unit.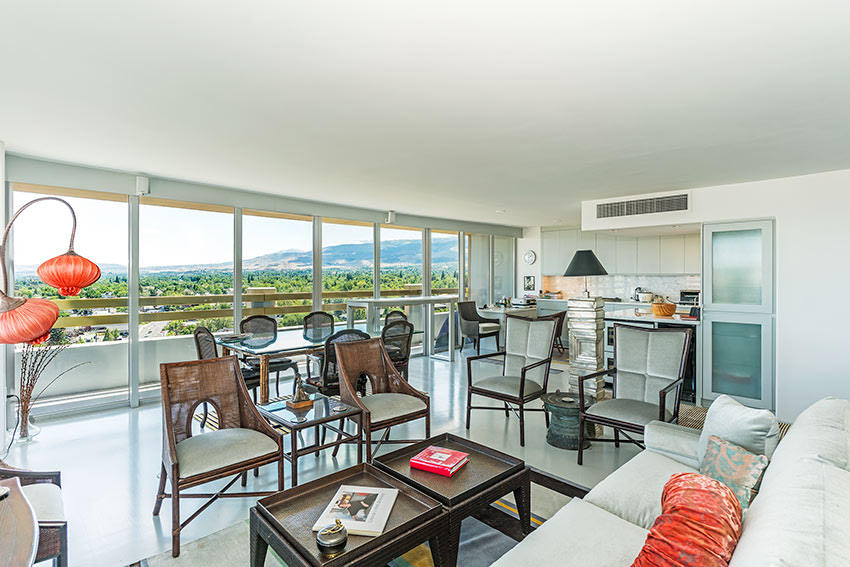 A wrap around, covered balcony that can be accessed from both the living space and the master bedroom, allow you to take perfect advantage of the scenery below.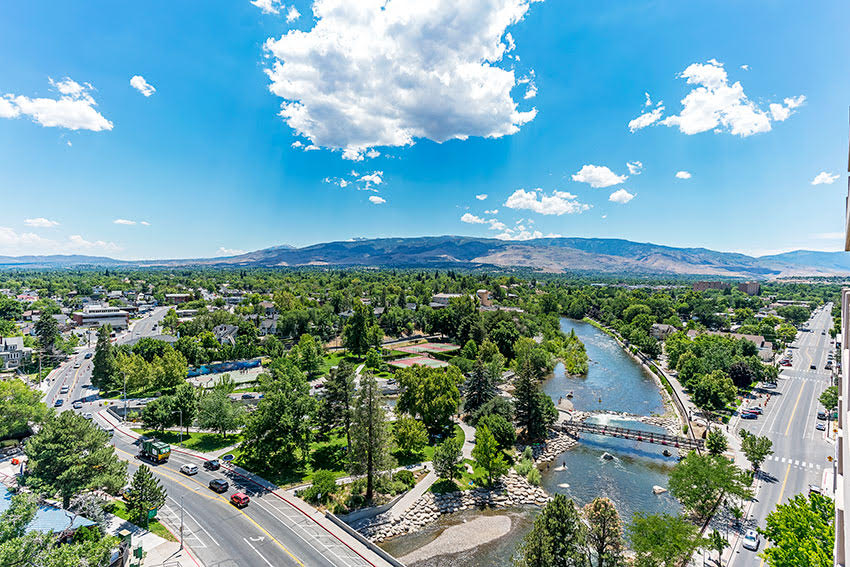 Excellent for entertaining, the kitchen has updates throughout featuring marble countertops and custom cabinets to keep all the appliances hidden from sight.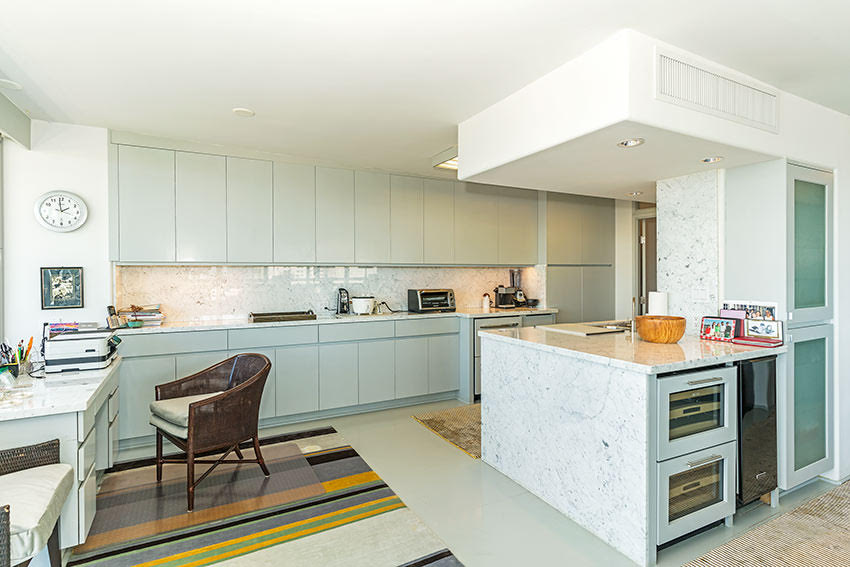 The floor to ceiling windows extend to the master, where one can enjoy beautiful sunrises over the valley without ever getting out of bed. The updated bathroom has high-end finishes on everything from the shower to the bathtub.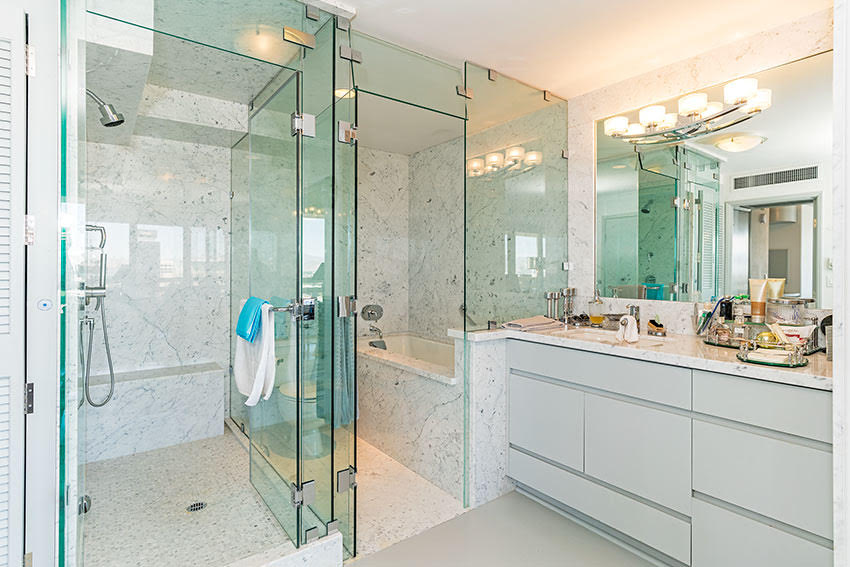 For even more space, the unit right next door (14D) is available with only a wall standing in the way, giving you extra square footage, an extra bedroom, and an extra bathroom. A truly special property, especially in Reno, make sure you don't miss your chance to check out this gorgeous apartment for yourself!
---